We love to buy silver bullion every day! It is one of our favorite parts of the business and we are passionate about it. We have the right tools and knowledge to quickly identify your silver and authenticate it. No trade is too big or too small. 1 gram or 1000 troy oz? We can buy it all. When we buy silver bullion from you, we first go through each item and educate you on your items if you are not sure what you have.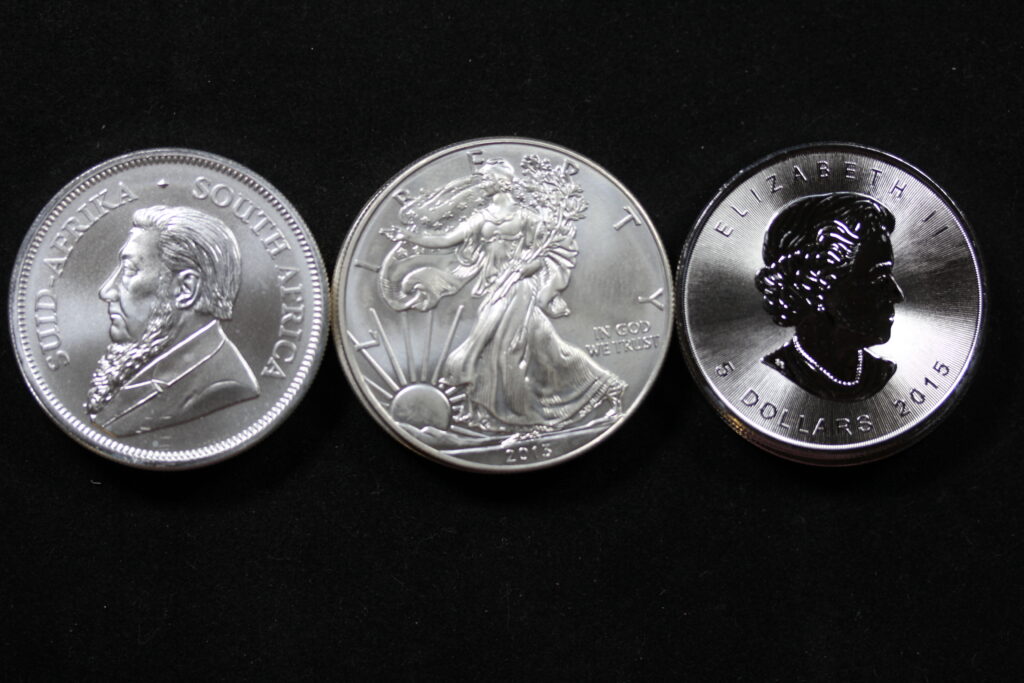 Government Backed Bullion

American Silver Eagles, Canadian Maples, any and all bullion.
World Bullion: Philharmonics, Libertad's, Britannia's
Krugerrand's, Nuggets, Pandas, and more.

Any size, any condition, any denomination.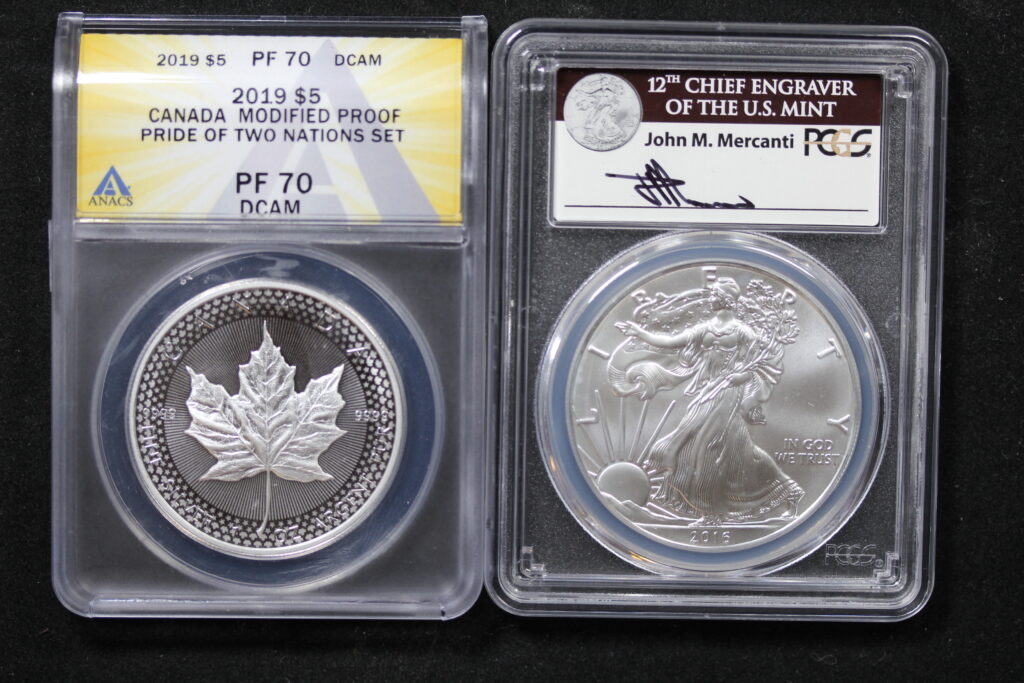 Certified / Graded Bullion. NGC, PCGS, ANACS – Other certifications treated as regular bullion. Graded/ Certified Bullion are items that have been sent off, authenticated, and give a grade based on their condition and then placed into a tamper evident plastic slab. Also, this allows more rare bullion to be easily priced and traded.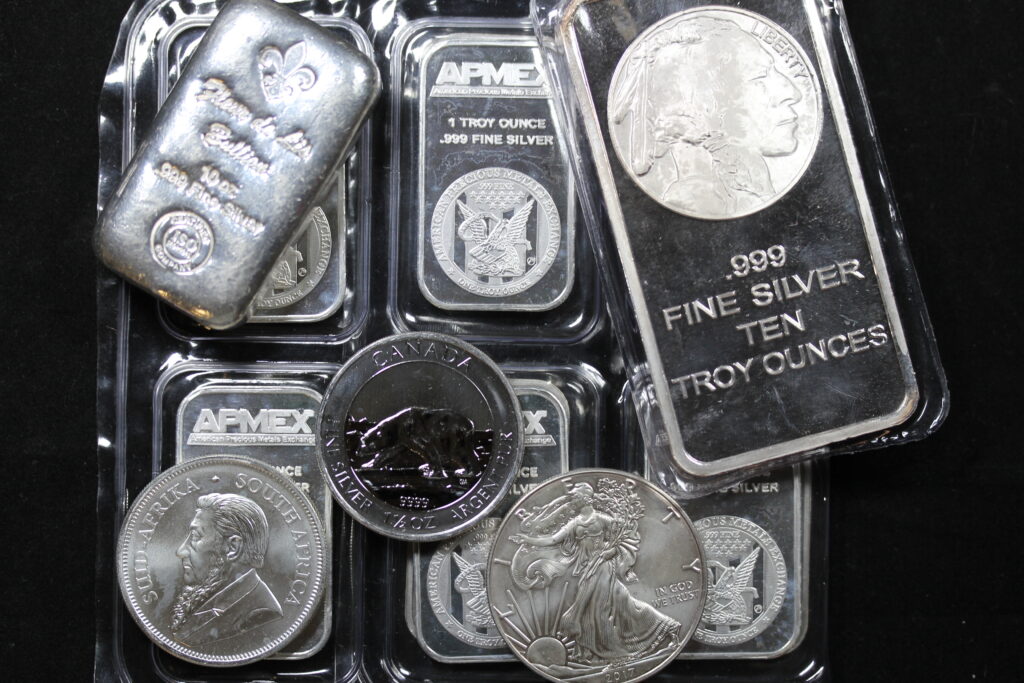 Private / World Mint Bullion Rounds and Bars

Sunshine Mint, Engelhard, Perth, Pamp, RMC, OPM, just to name a few.
All sizes, All conditions. Buffalos, Morgans, all designs.
Generic / Unmarked Bullion
So if you are unsure about what you have, we specialize in research and testing of your items to authenticate them and educate you on your items. We specialize in customer service first, as we believe we provide an important service to our community. Feel free to stop in any time to have something checked free of charge. And the bullion market can be tricky as there are people out there fabricating bullion that is not legitimate. We sift through all that quickly and easy, if you have any questions feel free to stop in anytime! Also we enjoy speaking with our customers whether they sell to us or not. We are here for you.